Re-Elect Carlos Leon for County Commissioner in El Paso County, Texas
About
My name is Carlos Leon and I've been married to my wife, Bonnie, for 43 years. We've been blessed with three children and three grandchildren. I am a proud, lifelong El Paso resident and have been in public service for most of my life. In my 30-year career with the El Paso Police Department, I held every rank before retiring as Chief of Police.
During my time with the EPPD, we shifted the department to a decentralized force, placing emphasis on community engagement with neighborhood command centers. This allowed us to build rapport with the community and alter the perception of the police being unreachable. These changes helped reduce crime and led to El Paso consistently ranking among the top three safest cities in the U.S.
After retiring from EPPD, I worked as a law enforcement and security consultant for a number of organizations, including the National Center for Missing and Exploited Children. I returned to public service in 2012 when I was first elected to represent Precinct 1 on the El Paso County Commissioners Court. I'm currently in my second term and I'm running for re-election to continue the momentum I've built over the last seven years.
Boards & Committees
Bail Bond Board
Juvenile Probation Department Board
Rio Grande Council of Governments
Rio Grande Regional Review Committee - Appointed by Governor Perry
Vitalant (United Blood Services) Board
My Platform
My goals for this term include:
Supporting measures that will attract new businesses and increase economic development for El Paso - with the end goal being to reduce residential taxes and leverage commercial taxes.
Improving the efficiency of government operations and accountability of civil servants.
I've built a reputation for unifying dissenting opinions and developing solutions to contentious issues. I'm committed to continuing to serve with integrity and transparency.
---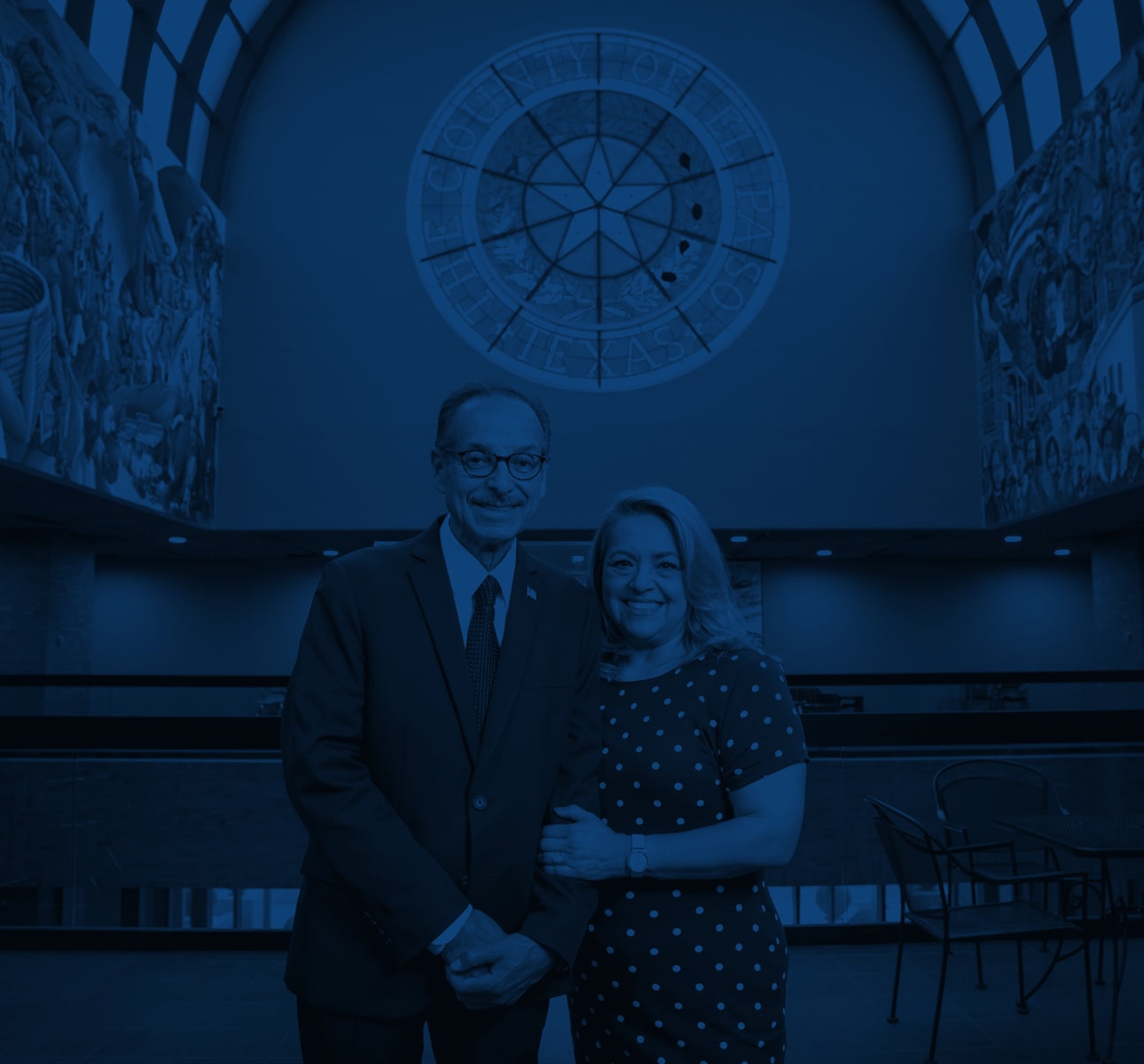 My Promise
As your voice on commissioners court, I will continue to represent you and your concerns. I welcome your questions and comments and encourage you to call my office or schedule a meeting to discuss them further. I will continue to host ongoing community meetings to keep you informed on El Paso County affairs and issues related to our community.
Term 1 & 2 Accomplishments
Economic Developments
Oversaw the completion of the El Paso County Sportspark.
Led initiative to ban alcohol at the Sportspark - doubling attendance and team participation during tournaments.
Led initiative to ban smoking at all county facilities.
Supported 381 Economic Development Agreements to expand local business in El Paso.
Taxes have not been raised in four years. The 2019 adopted tax rate was lowered to $0.447819 from $.0452694 in 2018.
Infrastructure Developments
Safety and Efficiency Improvements
Email us to share your comments or to learn about volunteer opportunities with the campaign.